Wellbeing Contacts
The Kaitiaki Network of people is made up of the Wellington Water whānau. Everyone is Mental Health First Aid trained and comfortable to have conversations around mental health and wellbeing. They will provide support for anyone within the whānau who wish to speak on any topic of their work or home life. The team will guide you to creditable resources and where they may see value for helping to improve your mental health.
Please look through the list and use the contact details provided to approach of the team.
Wellington Water
Head of Health and Safety
P: 021 416 208 E: Chris.Anderson@wellingtonwater.co.nz
🏳️‍🌈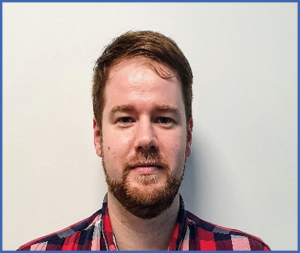 Wellington Water
Design Administrator
P: 021 193 2239 E: Krystal.Barraud@wellingtonwater.co.nz
Kia ora, I'm Krystal. Outside of the Design team, we're raising two kids, Lincoln 3 years old and Olivia 5 years old. Sometimes they eat Oreos for breakfast, so there's no judgement from me. I'm here to listen or help you find the right people to get you back on track. Noho ora mai rā.
Wellington Water
Head of Treatment Planning
E: jacqui.binnie@wellingtonwater.co.nz
Hi, I'm Jacqui. I know how hard life can be sometimes, and I know how much easier it is if you are able to talk to someone about stuff. I believe in kindness, no judgement and getting things done by looking forward and not back. ⏭️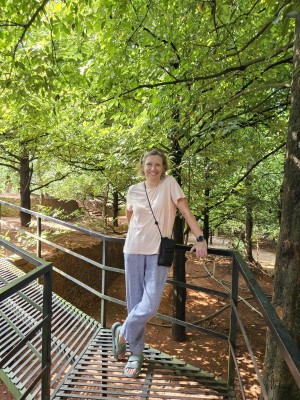 Wellington Water
Drainage Investigations
P: 021 416 186
Hi everyone, my name is Noah I am 46 and have been through a lot growing up to now such as mental and physical abuse and my own mental health struggles. From these experiences, I have come out the other end stronger. I am excited to be part of the Kaitiaki Network to be a listening ear as I hope my experiences can help others
Wellington Water
Executive Assistant to Business Services GM/CFO
E: Lauren.Campbell@wellingtonwater.co.nz
"Is your glass half empty or half full?" asked the mole." I think I'm grateful to have a glass," said the boy." – Charles Mackesy
I cherish a good quote – love a good laugh and pride myself in being an expert collector of precious jewels called friends. I do my best to honour energy and firmly believe in seeing art in all things from breathwork to baking bread.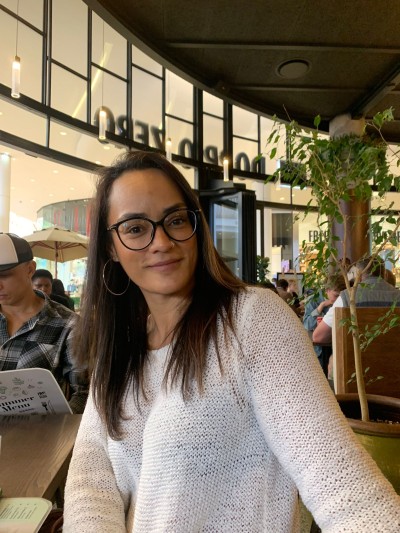 WSP
Technical Principal
Hi everyone, I'm Jayesh. I'm an engineer with 20 years' experience and I'm in the WSP Wellington - Water Assets team. I have been at WSP for approximately 12 years, and up until recently I led and managed a talented group of individuals. I grew up in Palmerston North, and I did all my schooling and studies up there. Outside of my work life, I like watching sports, listening to music, going to concerts/watching live music…and I love food. 🏏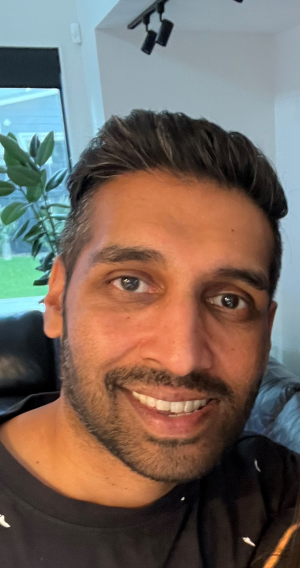 Mott MacDonald
Technical Director, Team Lead Wellington
P: +64 9 886 5110 E: Hannah.Edmond@motmac.com
Kia ora I'm Hannah. I'm a Civil Engineer at Mott MacDonald. Originally from the UK, I have been in Aotearoa, New Zealand for 5 years, moving down from Auckland to Wellington in 2020.
Outside of work I love to attempt some indoor climbing, and get outdoors tramping, pottering around in the garden and sometimes brave some cold water swimming in the sea. 🏳️‍🌈 🇬🇧
Wellington water
Executive Assistant to Group Manager, Network, Development and Delivery
I'm a Petone local – have been for the last 14 years. Forever grateful that I have Petone beach and amazing running trails on my doorstep. I will often head up the local tracks with my dog, Ollie. Great getting away from the noise – Running is my yoga! 🐕 🏃‍♀️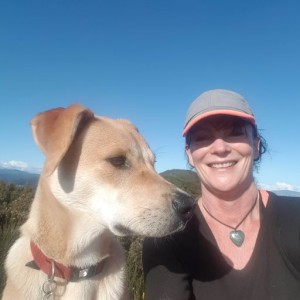 Wellington Water
Health, Safety and Wellbeing Advisor
P: 021 194 7292 E: Joanna.Isaac@wellingtonwater.co.nz
Hi I'm Jo, I'm bringing a lens and listening air to anyone in the new parent area. I have a 1 year old and life has changed a lot recently. Hoping I can help anyone in a similar boat. 👪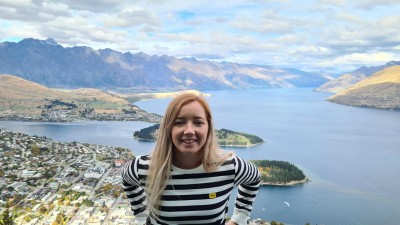 WSP
Water Engineer
P: 027 326 0571 E: Amy.MacIntyre@wsp.com
Kia ora I'm Amy. I'm a water engineer in the water assets team at WSP. I have been part of the team here for 2.5 years after graduating from University of Canterbury. I grew up in Porirua and moved back to Wellington after my 4 year uni stint down South. When I'm not out on site, designing pipes or chatting around the office you can find me kite surfing, surfing, skiing and eating, although I don't do as much of the first three as I would like to these days. I'm an avid baker and love sharing food and oversharing stories with people. 🍪🍰
Wellington Water
Contact and Dispatch Coordinator
P: 021 939 389 E: Celine.Malama@wellingtonwater.co.nz
Hi, I'm Celine! Well known for being named after Celine Dion, but not sharing her singing talent unfortunately.
I'm part of the Hub Team at Wellington Water. You'll often see me at my desk taking calls from our customers, client councils and crew. If I'm not there, I'm most likely taking a nice nap in our lovely Wellbeing Room.
I'm currently on my own mental health journey to improve how I manage my anxiety. This involves challenging myself to get out in the sunshine whenever I can, keeping myself hydrated throughout the day, getting my body moving, and getting a good night's sleep.
Outside of work I enjoy training at the gym, catching up with friends, op shopping, finding new food spots and going to gigs. 🌷
If you're around the Petone Office, come by and say hi :)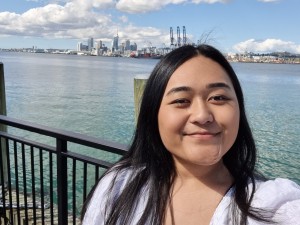 Stantec
Group Leader, Water, Lower North
P: 027 479 4417 E: beth.parkin@stantec.com
Kia ora, I'm Beth and I'm passionate about ensuring that people are considered first.
Outside of work you'll find me in the outdoors; walking, tramping and skiing or when the weather's not so great cuddling my two cats, cooking a new recipe or practicing yoga. ⛰🐈👩🏻‍🍳🧘🏻‍♀️
Brian Perry Civil
Senior Health and Safety Advisor
P: 027 587 8400 E: Polimiap@fcc.co.nz
I Love spending time with my Partner and family, and love dancing. I enjoy going out for walks, gardening, casual bike ride when I can, and relaxing on the couch watching Criminal Minds enjoying a glass of Vino.
Wellington Water
Senior Internal Engagement Advisor
E: Alina.Siegfried@wellingtonwater.co.nz
Kia ora! I'm Alina, a storyteller, mum to two, and outdoorsy human from Whākatane and Rotorua. In both my role and my personal capacity, I'm passionate about people and making sure that people have the help they need. I've walked many paths and faced some big life challenges, and am always available as a empathetic ear. 🏳️‍🌈 👩‍👩‍👧‍👧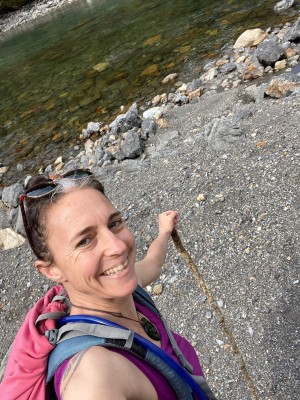 Beca Ltd
Environmental Engineer
P: 04 460 1782 E: Karen.Soares@beca.com
Kia ora! I'm Karen, originally from Brazil, but I've been calling NZ home for the past 6 years. I work as an environmental engineer and sustainability enthusiast. I have a strong passion for both listening to and sharing great stories and if those stories come with a cup of coffee, count me in! Being the true Brazilian that I am, I adore spending my time at the beach. So, if it's a sunny summer day, you'll likely find me down at Oriental Bay, soaking it all in! 🏝🌊 🧘 🏖️ 🌈 🇧🇷 🇪🇸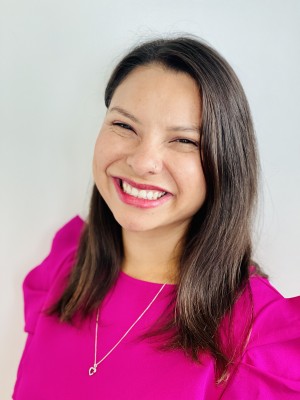 Construction Contracts Limited
Project Manager
P: 027 465 2997 E: kaitlin@ccl.co.nz
Hi, my name is Kaitie, and I am a project manager with CCL. In my spare time I enjoy getting outdoors on my mountain bike or taking my dog trailing walking around Welly. 🚵‍♀️🎹⛺️🌲