Published 7/03/2023
New water bridge crossing Te Awa Kairangi/Hutt River to increase water supply resilience
Construction of Whakawhirinaki: The Silverstream Water Bridge and Shared Path, carrying bulk water supplies across Te Awa Kairangi/Hutt River has begun.
A karakia and naming ceremony led by Taranaki Whanui was held at dawn today to bless the project and name the new bridge which will be positioned downstream from the existing road and rail bridges connecting State Highway 2 to Fergusson Drive, Silverstream.
The project is the final stage multi-year programme of water infrastructure investment to replace and realign bulk water pipes at Silverstream to cross Te Awa Kairangi/Hutt River, ensuring the region is well equipped to respond in the event of a major earthquake or weather event that could affect water supply.
Mana Whenua Taranaki Whanui Chair Kura Moeahu said the name Whakawhirinaki means 'to lean against something, trust in something, depend on or rely on'.
"Whirinaki is also the original name of the region, so by naming this bridge Whakawhirinaki we are saying we trust in it and rely on it given the huge responsibility it has to carry our regions water through Hutt Valley and Waiwhetu to its final destination."
All of Upper Hutt, Stokes Valley, Porirua and much of Wellington City's water supply comes from the Te Marua water treatment plant, on average, around 40% of the region's total water supply. Water sourced from Te Awa Kairangi / Hutt River is collected and treated at the Te Marua Water Treatment Plant before travelling along a critical bulk water pipeline that crosses the river at Silverstream.
Greater Wellington's Upper Hutt Councillor, Ros Connelly, said construction getting underway on the bridge was an important milestone for the region's water supply resilience.
"A reliable water supply network is vital for our region. This project and others, such as the Kaitoke Pipe Bridge replacement, capacity optimisation work at Te Marua Water Treatment Plant, and water main upgrades across the Wellington region, are all important long-term investments. They'll ensure we have a sufficient water supply that meets the needs of the Wellington region, and a network that's resilient against natural hazards. "
Wellington Water Head of Major Projects, Gary Cullen said while many water projects involved underground pipework and were generally unseen, Whakawhirinaki, which is scheduled to be completed by September 2025, would become a valuable asset for the area.
"The dual purpose of the bridge to carry both water and a shared path for pedestrians and cyclists, linking both sides of the Hutt River Trail will ensure increased recreational opportunities for residents and visitors to the region while fulfilling an important job of helping get water to our taps."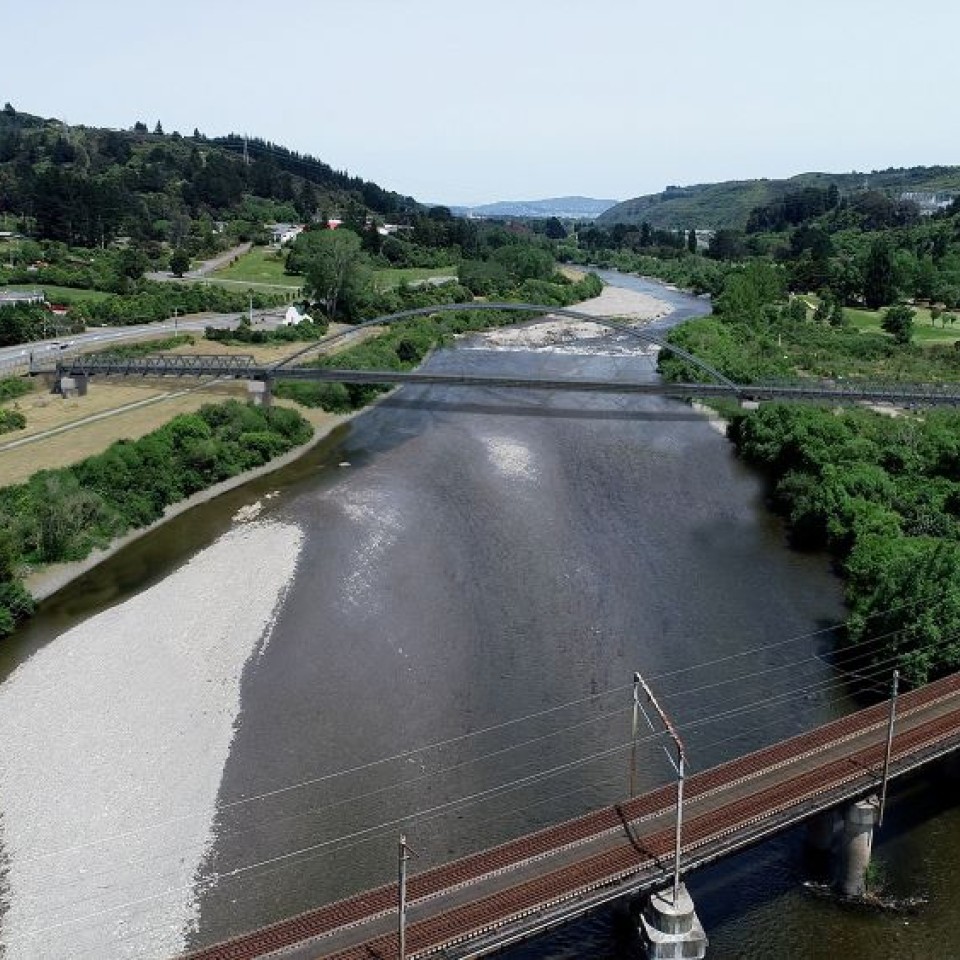 Whakawhirinaki: The Silverstream Water Bridge and Shared Path
On behalf of Greater Wellington we are replacing the bulk water pipe that crosses Te Awa Kairangi / Hutt River at the road bridge connecting Fergusson Drive to SH2 at Silverstream. The pipe supplies all of Upper Hutt, Stokes Valley, and  Porirua's drink
Read More