Published 6/10/2021
Work begins on Paremata wastewater pipe replacement
Wellington Water are about to start work on the damaged Paremata Wastewater Pipe, the first milestone of a long-term solution.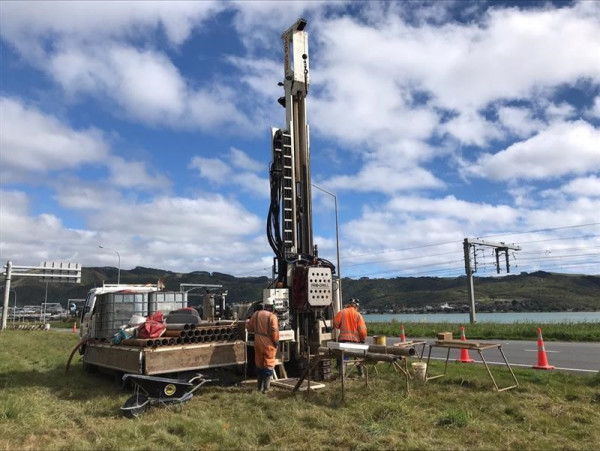 The wastewater pipe caused significant disruption after failing twice during heavy rainfall in July. Despite repairs on 19 and 25 July, the pipe remained at risk of further failure and is in urgent need of replacement.
Porirua Mayor Anita Baker says seeing people on site marks a significant milestone in both the replacement of the broken pipe and the work towards a more resilient wastewater network.
"Our focus is on renewing and improving our 3 water networks to ensure it meets future needs of Porirua's people and environment." Anita Baker says.
"This project, while accelerated on the back of this wastewater pipe's failure, is a fantastic opportunity to do this."
Work to replace the fragile 1km section of pipe, between the Whitford Brown interchange and Paremata, starts this Sunday 10 October and includes site establishment and the installation of temporary traffic barriers.
"The pipe transports wastewater from Aotea, Whitby, Mana, Papakowhai, Plimmerton and Camborne so it's an important part of the Porirua wastewater network." Says Major Projects Director Ian McSherry.
"This work is the first phase of a staged approach to upgrade the wastewater main from Paremata to Porirua (4.5km), which is essential for future growth in these areas.
"I am excited to see progress being made, and work forging ahead despite the uncertainty and pressure arising from COVID-19. This is a critical project, and we are getting on with the job."
Notes:
Most of the replacement work is expected to be done without lane closures. However, some work may require a temporary lane closure at off-peak times. As always, we will work to reduce the impact on residents and the public as much as possible.
We'd like to thank the public in advance for their patience as we carry out this important work.