Published 3/02/2022
Thursday 3 February drop-in
It was great to see and talk to you at our drop-in on Thursday 3 February.
We were asked a variety of questions, but the most common was "what will this look like for me?"
To help clarify that, we thought we'd walk you through our project map: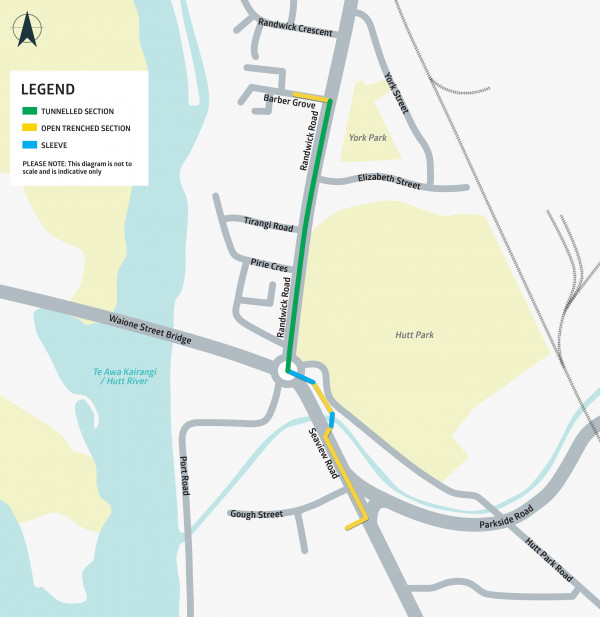 What's a tunnelled section?

Tunnelling is a trenchless method of working. Basically we create four 'launch pits' along Randwick Road and send a Micro Tunnel Boring Machine into these pits to dig the pipe route. We'll be installing 55% of the pipe using this method!
What's an open trench?
An open trench is where our team digs a channel for the new pipe to go.
What's a sleeve?
A sleeve is a hollow section we can put the new pipe through. In 2005 two sleeves were installed under the Awamutu and Waiwhetu Awa, this means we can install the new pipe without disturbing them.
The Project Team
Project Enquiries
Email address: info@wellingtonwater.co.nz
OR
Project Manager - Mark Wollina
Phone number: 027 296 5349